Rent a Dune Buggy Right Away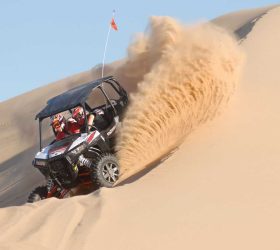 Early Morning Rapid Paid Polaris Turbo S
Join us on our morning tour with a 2022 Polaris RZR 1000 Turbo S Dune Buggy to enjoy the ride at a discounted price (Helmet + Goggles + Gloves + Refreshments included)
Duration: 1 Hour
Rapid Raid Polaris Turbo S
Get a lifetime experience cruising through desert sands in a potent 2022 Polaris RZR 1000 Turbo S Dune Buggy (Helmet + Goggles + Gloves + Refreshments included)
Duration: 1 Hour
Early Morning Mojo Tour Polaris Turbo S
Join us on our morning tour with a 2022 Polaris RZR 1000 Turbo S Dune Buggy to enjoy the ride at a discounted price (Helmet + Goggles + Gloves + Refreshments included)
Duration: 2 Hours
Enjoy your Adventerous Desert Ride with our Special Discount
If you're looking for a unique way to explore Dubai, then why not try a buggy tour? At Buggy Rentals, we offer a range of different buggy tours that will allow you to see the desert in a whole new light.

Our experienced guides will take you on an exhilarating journey through the desert, showing you some of the most breathtaking sights that Dubai has to offer.
Whether you want to go at your own pace or want to experience a guided tour, we have something for everyone.
Experience a different Tour of Dune Buggy Dubai WITH US
Welcome to our buggy rental company in Dubai!
We offer a variety of different buggy rides that will let you experience the Dubai desert in a unique and exciting way with all safety tips and tour guides. Whether you want to explore the desert, cruise along the coastline, or check out some of the desert landmarks, we have a tour that's perfect for you.
Our buggies are all top-of-the-line, with roll cages, and our drivers are experienced and knowledgeable about the city, so you can rest assured that you're in good hands. We're also proud to offer competitive rates on all of our tours.
So what are you waiting for? Book a tour with us today and see Dubai like never before!
When you book a buggy ride with us, you can expect an experience unlike any other. Our buggies take you off the beaten path and into the desert, where you can see Dubai in a whole new light.
We'll provide you with a vehicle and all the necessary equipment for your tour, so all you need to do is relax and enjoy the ride. We'll take care of everything else, from navigation to make sure you stay hydrated.
A buggy Ride is a perfect way to explore Dubai's stunning desert landscape. Whether you're looking for an adrenaline-filled adventure or a leisurely sightseeing tour, we have a tour that's perfect for you.
Buggy Ride in Dubai is an exciting way to explore the desert's landscapes and attractions.
By using our buggy rentals service, you can experience different buggy tours that cater to all levels of riders.
Our safety measures ensure that your journey is safe and secure while enjoying an unforgettable adventure with friends or family.
We strive to provide a hassle-free experience so that you can make the most out of your holiday in Dubai and have a memorable time!
SELECTED A RIDE FOR YOUR NEXT BUGGY ADVENTURE?
Subscribe to us to get updated about the prices and tours.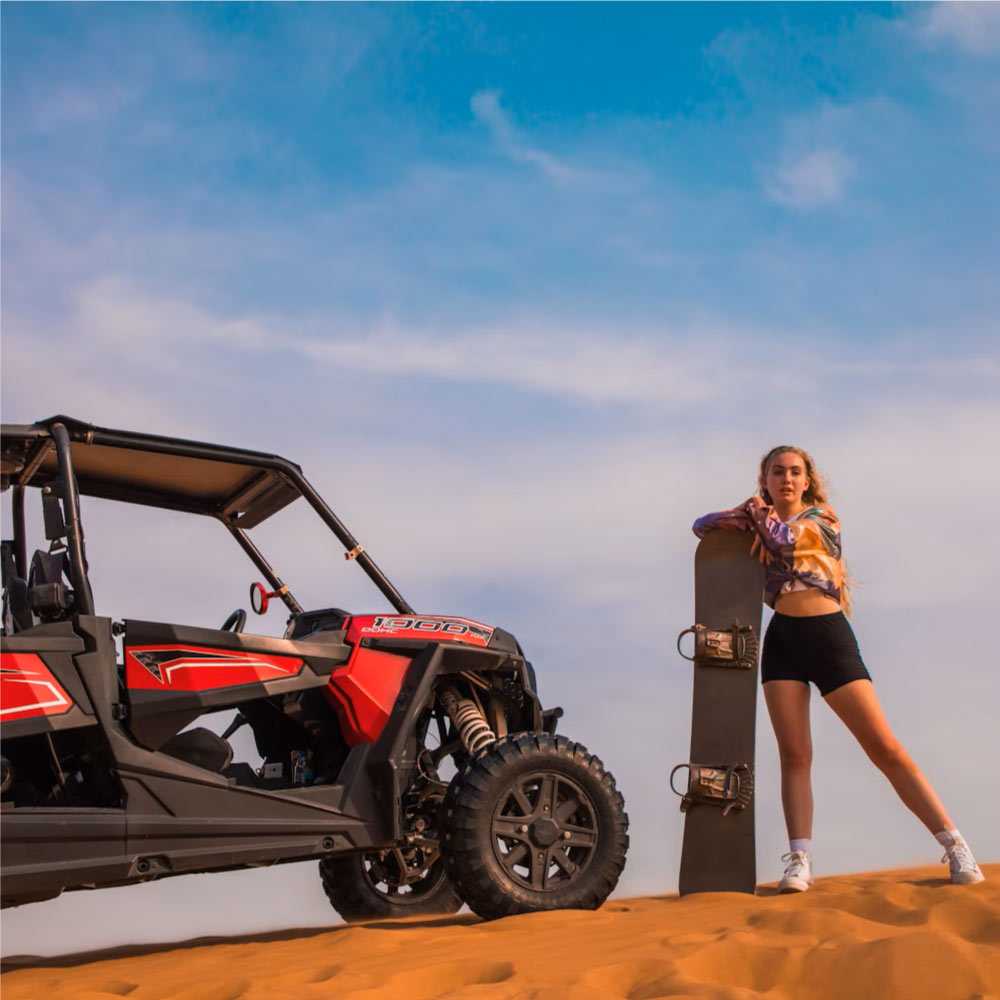 Selena
@selena1
"I had a great experience renting my buggy from Buggy Rentals UAE. I didn't have to wait long for the pick & Drop and the instructions were clear and on time. The buggy was a perfect size and comfortable, the customer service was also excellent and very responsive."
Micheal
@micheal1
"Buggy Rentals is an amazing company to work with! We were very impressed with their customer service and the quality of the buggies. They were able to set up everything within 24 hours. I recommend them for anyone who needs a buggy rental."
Camilia
@cam_elia
"Thank you for providing such awesome service. We first experienced the service last week and we are now interested in hiring it during Ramadan to avoid traffic congestion and getting around quickly."